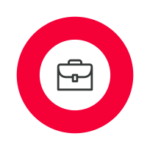 Descripción Del Trabajo
Avizand Consulting is looking for a SENIOR STRATEGIST LEAD (CONSULTANCY) to join the team of our client, a strategy consultancy firm based in Sillicon Valley, USA.
Workplace: 100% remote.
Hours: 9 a.m. to 6 p.m. (flexible)
Salary: upto USD 6.000 gross monthly
Requirements: At least 5 years of experience in a similar position
Languages: English advanced level (able to hold a conversation)
You will be responsible for helping grow the discipline, our team and our client accounts. You will work cross functionally with engineers and designers to ensure that a strategic POV is developed. You will understand the client's business needs, define the strategy for uncovering opportunities, determine the best tools to use, and deliver compelling business cases to support the proposed solutions. Through the work that you and the team will deliver, you will build strong relationships with our clients and help us grow within them.
ABOUT YOU
You are a mentor.
You are sociable and use your knowledge to empower others.
You like the challenge of a fast-paced creative environment.
You have the experience to confidently figure out any project.
You understand the power of feedback and how it nurtures talent.
You're great with client briefs and a natural communicator.
ABOUT THE JOB
As a strategy lead, you will help our clients and partners enjoy the process while helping propel their business. As a consequence, you will build deep trust-based relationships with them and help grow our business with them. You will develop and bring new clients that leverage your thought leadership, expertise and reputation, and help grow the studio. You're the go-to person for our key clients and critical presentation moments. With your own work you set the standards and you reinvent yourself during every project to keep your team on their toes.
REQUIREMENTS
5+ years of experience in management consulting, corporate strategy, product management or business strategy.
Fluent in translating stakeholder goals, user research, and complex systems into simple scalable solutions across a diverse range of industries.
Outstanding verbal, writing and presentation skills. Must be comfortable standing in front of senior level executives to conduct deliverables presentations, and be able to debate, discuss and defend our work.
Knowledge of presentation tools, such as Keynote, is essential.
Human centered research expertise, with extensive experience in qualitative and quantitative research methods to discover trends and opportunities for innovation.
Obsessed with staying ahead of industry best practices and developments in trends across the world.
Business expertise, financial analysis and business case development skills  throughout the design process.
Experience in identifying and delivering on growth opportunities and bringing products or services to market
Motivated by feedback, and by the opportunity to improve in your role, in the work, and in how you work together as a team.
Excellent communication skills in spoken and written Spanish and English.
ABOUT OUR CLIENTE
Our client is a global strategy, design, and engineering firm helping companies transform and grow. We bring to life products, services, and experiences that add value in people's lives.
We are a diverse group of makers, hackers, and life-long learners tackling complex problems to improve the lives of people. As a talented and multidisciplinary team with studios in San Francisco, Madrid, Mexico City, Monterrey, Bogotá, and Shanghai, we have the privilege to work with Fortune 500 companies across industries around the world. Small by design, we prefer to fly while others walk.
Otros trabajos que pueden interesarte